Sit back and listen up, ladies because we got such a treat for you!
The internet has been blowing up with news and reviews about this new lipstick that will be included on your next makeup haul. The Flower Jelly Lipstick is a clear lipstick with a tiny flower at the center, which is surrounded by specks of gold. Are we the only one's getting Beauty and the Beast vibes? Well, sans the whole being cursed to live our lives as inanimate objects and all…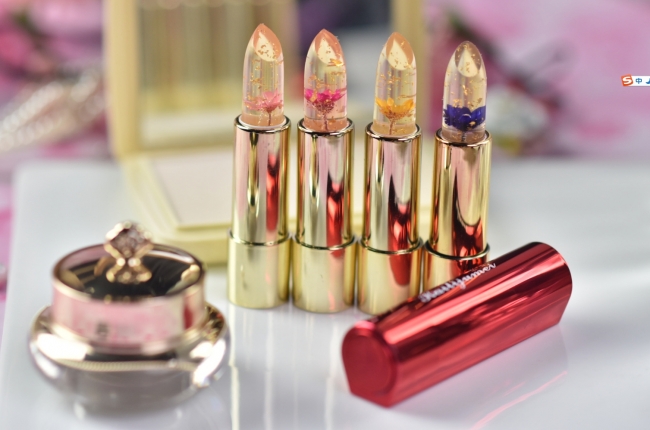 If that doesn't scream magical enough for you, these lipsticks not only keep your lips moisturized but they also change colors depending on your body temperature! Watch the magic unfold as your lips go from zero to perfect pink. Very Instagram worthy, don't you think? No wonder these babies are flying off the shelves faster than you can say "Happily ever after"!
These lipsticks offer more of a tint rather than a bright bold color, so if you're looking for a subtle splash of color, then this might just be up your yellow brick road. They are available in three different colors: Flame Red, Barbie Doll Pink, and Minute Maid.
What're you waiting for? Get your Jelly Flower Lipsticks now and wow the town with your magic!